Beschrijving
Professionals over de hele wereld hebben vertrouwen in door Remy gereviseerde roterende elektra. Hun gereviseerde starters voor licht gebruik presteren net zo goed – of zelfs beter – dan originele onderdelen.
Elk onderdeel is in de fabriek geverifieerd om het vermogen, de betrouwbaarheid en de duurzaamheid te leveren die u nodig heeft.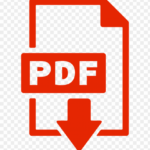 Features & Benefits:
Innovative design improvements – increased performance and reduced warranty issues
Superior components – engineered for the extreme demands of today's vehicles
Environmentally efficient – remanufacturing saves time, money, and natural resources while still offering the best product on the road
Industry leader in testing – every unit is verified with intensive computerized load and power testing
Remanufactured, not rebuilt – more new components and full satisfaction.
| | |
| --- | --- |
| Family Type | Wound Field Direct Drive |
| Mounting Bolt Hole Quantity | 2 |
| New Or Remanufactured | Remanufactured |
| Nose Cone Type | Closed Nose |
| Power Rating | 1.20 kW |
| Starter Rotation | Clockwise |
| Tooth Quantity | 9 |
| Voltage | 12.0 Volts |
Alternate/OEM Part Number(s): 10465109, 10465119, 10465134, 1107294, 1107299, 1107330, 1107355, 1107396, 1108225, 1108226, 1108333, 1108335, 1108348, 1108353, 1108383, 1108387, 1108389, 1108435, 1108436, 1108446, 1108495, 1108500, 1108517, 1108519, 1108759, 1108766, 1108794, 1109022, 1109026, 1109044, 1109072, 12303573, 12305295, 1874723, 1893723, 1894144, 1988604, 3696